We kind of started planning our trip to Japan later this year, but there's still a lot to figure out in terms of what to do, and where to spend our time. It seems a lot of the popular hotels and destinations are selling out fast, if not already sold out, because of the resumption of travel out of China. I'm going to use this as a test of two new collaboration features in iOS and macOS: shared Safari Tab Groups, and the new Freeform whiteboarding app. In theory this should allow us to gather links to interesting ideas and plot them out together across our devices over several days.
On Friday afternoon, I was excited to see an article saying that one of the best bowls of ramen I've ever had was finally coming to Singapore. In fact, it was their opening day, and we decided to just go down right after work to try and get a seat. After about 20 minutes of queuing (which was nothing compared to the maybe three hours we spent in line for the main restaurant in Tokyo), we got into Nakiryu at Plaza Singapura, and were sorely disappointed. For starters, their signature Szechuan-style Tan Tan/Dan Dan noodles were sold out. We ordered shio and shoyu ramen instead, and they were roundly mediocre. The service was also spotty and uncoordinated.
It's a pattern that the local franchisee Japan Food Holdings (who've done the same thing with Afuri and others) seems to be repeating: bring in a brand people are excited for, then do nothing to capture the original taste and quality. I suspect if you did a side-by-side comparison of the ramen from several of their brands, you'd find they're just selling the same product under different names. Sadly, they've probably got the connections to get these deals and as long as the money flows in, the original companies don't care how badly it's done outside of Japan.
===
Singapore Art Week is back and we attended two events: SEA Focus and the creatively named Art SG. The former's at Keppel Distripark where the Singapore Art Museum's temporary spot is, and features a little NFT art corner sponsored by Tezos. In contrast to the other exhibits, I found the work in there refreshingly playful, modern, vibey.
At Art SG (a large and mostly serious gallery fair over two floors at Marina Bay Sands), I also found myself reacting more to the digital or digitally inspired work. There was a large print of a CloneX pfp, attributed to Murakami, mounted on a wall that I saw from across the hall and made a beeline towards. The Pace gallery (which I only happen to know because of their collaborations with Art Blocks) space featured teamLab's NFT project, and a James Turrell projection. The teamLab one is cool: anyone can download and run the artwork (an app) on their PC or Mac. These are regarded as authentic and valid copies of the work. However, one can also own an NFT of the work (there are only 7), and these collectors can change the text seen in the art for everyone else. Oh, and they're $200,000 each.
Elsewhere, I saw a work that was a white flag printed with a surrender message that I'd read before but didn't know where. I googled the text but nothing came up. Later, I found a tweet from early 2022 referencing it: an on-chain exchange between two MEV… "searchers"? The tweets only have between a couple hundred and a couple thousand likes, so it's probably not a widely known thing. But I definitely saw and remembered it from last year, which means I've spent too much time spectating in a very small fringe community. And my time spent appreciating generative art has definitely ruined traditional abstract art for me.
Speaking of which, I was excited to add an edition of The Field by Beer van Geer to my collection this week. It's an interesting (animated) work in that all 369 pieces are different views of the same "territory", starting at random points, zoom levels, and rendered with different palettes, but viewers of any section can move away from those starting points and explore. As I understand it, the field itself was created from noise data created by aggregating hundreds of images from the artist's body of work, trying to derive a sort of pattern map or artistic fingerprint from their ouevre. Isn't that so much more exciting than static paint on canvas??
===
Ricoh announced a new special edition of the GR III compact camera, called the "Diary Edition". Yeah it sounds like one of those translated-from-Japanese names that sounds slightly awkward in English, but I like it. As a name, you can't get much clearer about the concept of a camera that you're meant to carry around to intentionally document everyday life, and it even comes with a new "negative film" look that will also come to older GR III models via a firmware update. Whether or not this behavior is one that users will actually embrace when they already have smartphones, I don't know. I suspect not, outside for a few glorious weirdos. But the atmosphere and quality of these photos could hardly be more different than your smartphone snaps, unless you go the film route.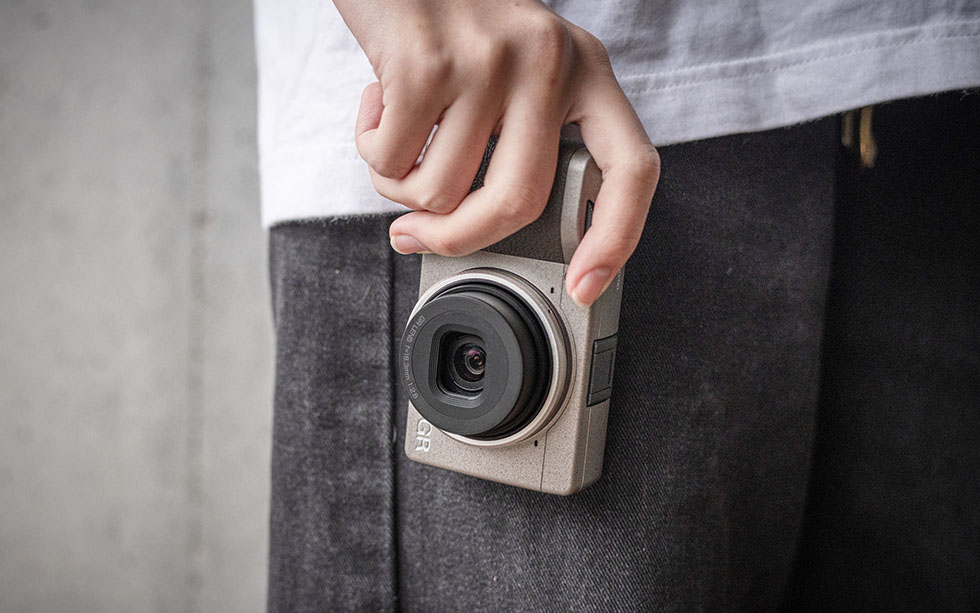 As a new colorway, I also love the look of the Diary Edition.
Here are a couple of photos I took with my GR III on the way to the art fair:
===
We watched a couple of spy TV shows, of which Jack Ryan's season 2 was the undisputed best. We'll start on season 3 soon.
Miyachi's second album, Crows, is out. I heard it through once and it's a bop. I don't know what he's rapping about but I'm sure it's slightly problematic.
I finished Arcade Spirits but can't recommend it if you've got many great games in your Switch backlog. To recap, it's a Western visual novel about running a video game arcade. Some of the background art is basic and not very polished. I was struck several times by the thought that a game creator today could create far better generic bar/beach/arcade interior background art in seconds using AI. And they probably will/are already. So as an artifact of our pre-AI phase, Arcade Spirits stands out as a bit lacking in the production quality department.
Here's a tweet showing a game prototype someone purportedly threw together using AI tools to create the graphics, icons, and voice acting!
Quite coincidentally, I started experimenting with Midjourney prompts on Monday trying to get the EGA/VGA PC game look of the Sierra games I played in the 80s and 90s. I found a good solution and started using it to visualize screenshots of #fictionalgames from the golden era of PC games, ones that never existed, or that might be made today with modern concepts.